How do we become Kinda bent, instead of broken after hard times in our life?  In this episode we talk about a few simple ways to get us through those times, and those who are close to us. Listen in with Mad Mumzie and a couple of guests. This will get you thinking. What makes you happy? How often do you do it? How about your mates? Be sure to stay to the end as we honour Big T, OC, Tony xxx
SHOW NOTES &Links:
Nicole Ashby: High Profit Media
There is plenty of help out there.
Here are a few links to help a little more, from professionals, not just passionate like Mad Mumzie!
Beyond Blue tel: 1300 22 4636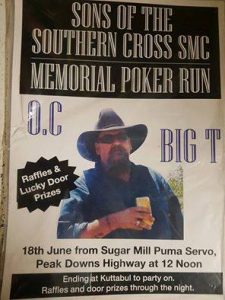 Lifeline  tel: 13 11 14
Men's Shed  tel:1300 550 009
Mens Line  tel:1300 789 978.
Relationships Australia tel:1300-364-277
There are many more links and help out there. Find the ones you can relate to the most.
Enter your email to receive your FREE download "How Do YOU Bend?"
Thanks so much for your interest in this download.
1. Please check your inbox or spam folder for confirmation email from Mad Mumzie.
2. Click the confirm link and your download will be emailed straight away.
Keep digging around, there's plenty more to find here....get it dig? Mining! Ah I crack me up. 
Cheers
Mad Mumzie
**To listen to more episodes head to:
If you enjoy the show please head to www.madmumzie.com/itunes to see how to subscribe and leave a rating and review. That way the show's message can be heard by more people.
You can also find the podcast here if you're not an iTunes fan!
Thanks to my "Girlfriend" Cookie for the tunes!
Until next week, stay safe, be real, be special and have fun for we only live once.
Cheers,
Mad Mumzie