My daughter and I were excited to fly together for the first time recently. At the airport to visit my 1 week old grandson, I began to ponder this question:
Does working FIFO lifestyle take away the excitement of flying?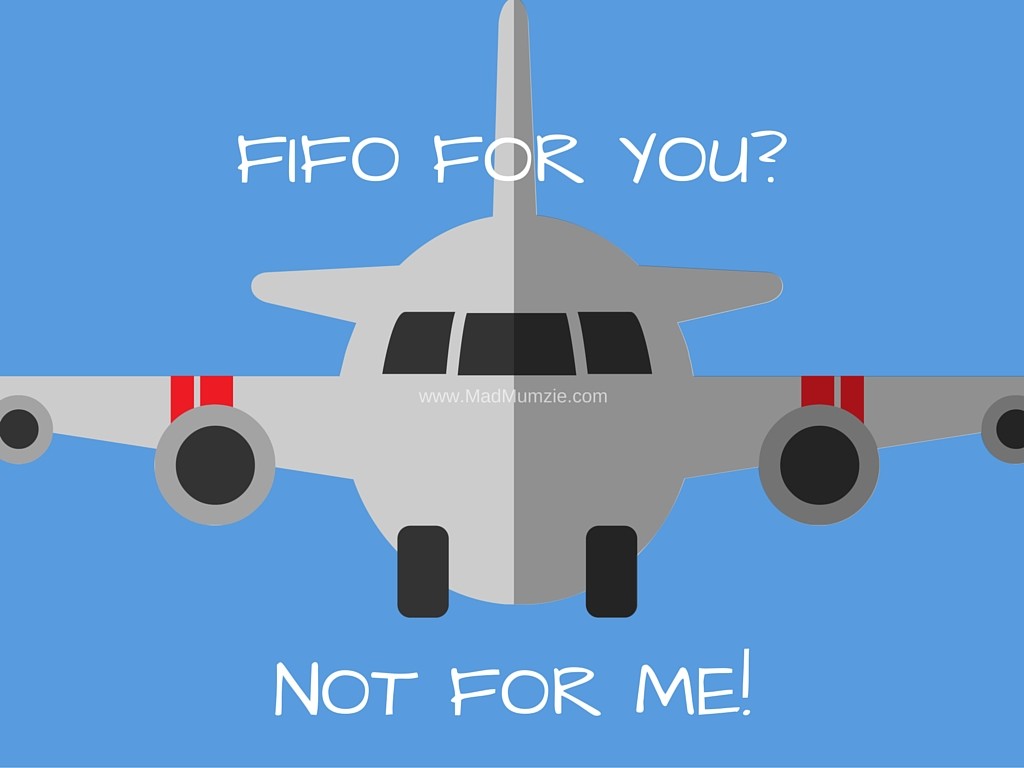 My tradition is to have a beer in the bar prior to departure. Our local airport has an outside bar area to view the planes and have a smoke (if you must) among the palm trees.
As we were madly taking selfies for Facebook and the family, we were discussing if we should scull our drinks because we had to board in 5 minutes. Where did the time go? We arrived so early.
It was at that moment we realised there were no planes…zip. Nothing, nada on the tarmac. Just what did they think we were going to board?
Announcement on the speaker system:
"Due to the late arrival of flight, we will now board one hour later."
Glad we didn't rush our beeries, in fact we had time for another.
These delayed flights would do my head in. What about the people who have to pick you up week in week out? How annoying. We were getting a cab, so luckily our late arrival did not put anyone out.
Bugger doing this every break like FIFO peeps have to!
Flying with my sister years ago I was super excited, but she was totally bored after way too many flights living the FIFO life in WA for many years, decades now.
I ran into a few peeps I knew. One works FIFO and does this all the time. As we split to head to the back stairs, he tells us we have the worse seats. The middle means getting off last. He was row 5 and said he tries to get the emergency row 1- first row off when landed.
We find our seats and settle in, but then a bloke comes to our row and says
"You're in my seat!"
Of course we thought it was us, but it was the guy sitting next to me. He put it down to his "night shift brain." FIFO worker obviously,
Time for our in-flight food and drinks. A guy off my crew was in front of us with his wife and cute little boy. They got their food first, and we were- you guessed it-last. That would be another tip-pre order your food when you book your flight. I didn't even know you could do that!
Our flight made up time, it's all downhill I guess? We came in hot, no circling the airport, straight in, so hastily I turned off my iPad…I could fly and write all the time.
Hmm maybe FIFO isn't so bad after all, think how much work I could get done!
MM