I am a techno geek, love all my devices and their always changing technology.
When I meet someone without an email address
or  mobile phone I am shocked!
Lap tops, iPhone, iPad, digital camera, digital video camera, iPod, big screen TVs for better viewing, microphones that work on each device, speakers, plugs for stereo connections, chargers for all. Also needed are protective cases, memory cards, usb's, aux plugs, internet connections at home and on the road, virus protection, apps, browsers, heaps of software and on it goes!
Learning and sharing new ways to use all of this technology is a huge part of my life. Writing articles, blog posts, e-Books, photography, audio blogs, you tube videos, social media, websites and networking keeps me off the streets!
I remember a few years ago having an old motor bike fixed,  and asked for their email address to stay updated.
"Oh no, we don't have one of those dear. I will write your home phone number down in here."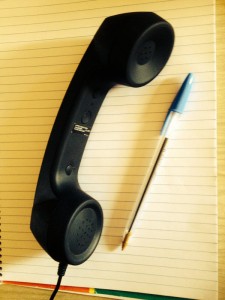 An old school exercise book was produced much to my surprise!
On the other hand, when I was updating my Linked In profile recently I needed to provide a second email address. Lucky I have 4!
Here is a great tip from Australian Mining Resumes on Facebook. It actually cracked me up! Is this you?
"Is your email address letting you down? We are seeing some interesting ones of late….
No.1 Blunder. Using your employers email address. This screams : I'm looking for work in their time, using their resources, and chances are I'll do it to you.
No.2 Blunder. Whilst having an email address such as VBalltheway@email.com might be ok if you are applying for a job as a beer taster, it isn't ideal for the mining industry.

It's time to say goodbye to your partyhard@email.com and open a new professional email account such as johnsmith@email.com"
…..Priceless! Be sure to have a look at their Facebook page for heaps of great tips.
It did remind me of a few people I know, and what their email address is, but I won't share them here.
With many miners now forced, or voluntarily out of a job, some are discovering just how much things have changed when it comes to applying for work these days.
Labour hire and contracting are all the rage with the big companies at the moment. It seems to be the new way of the future. Cheaper to run and more flexibility when it comes to hiring and firing. No notice needed, no holidays or sickies in most cases either!
Inductions for everything, competencies, resumes with all supporting evidence documents attached, ready to shoot off in an email are only a part of what it takes to apply for a job now. Medicals, fit for work and of course  you need a mobile phone for text updates. (like your no longer required)
As a secretary by trade, and in the mining game, I am often asked to help out a mate.
"You know computers and stuff? Can you do me a resume? I'll give you a carton if you do!"
Gotta love the barter system in Australia!
Usually they are horrified as I explain what they need to bring, and these are the most common responses:
"

I don't have an email address."

"

The mine only gave me these bits of paper when I left,  RII?"

"

I don't remember when I last had a medical."

"

What is Standard 11? ….oh the old generics."

"

Applying for a BMA job I need to do what?! It costs how much?!"
 "I hate computers, how am I going to do an online test?"
I record their work history, training, education and referees.
"Yes you need real people who will answer the phone for referees, because they will ring them."
Scanning documents such as drivers licence front and back, any evidence of skills, birth certificate, courses etc. all takes time. Saving, re-naming, re-sizing and attaching all this in an email, to the new email address that I helped them set up, is surely worth a carton!
 RII's, Supporting Evidence, Scenarios?
I was in a discussion at my local the other day, as some of us miners do, about why someone didn't get the job. It seems he may have missed out because he didn't have "evidence" that he could drive cat trucks, only electrics. He had been driving cats at his previous job for many years but didn't have RII's for them. Of course we don't get told why we miss out on the job, #frustrating!! but that is the guess of the blokes in this chat.
When I noticed myself I had some missing a few years ago, I was told they were all archived and I could not get any extra evidence. Too bad, so sad. Lucky I nailed it in the simulator and I got a start. Of course I had to do on the job driving with a Trainer Assessor to prove it.
The point of this is to show how important it is to have the latest "industry standard" recognition for your qualifications when you leave, probably in any industry actually.
Not just the "yes you got passed out" bits of paper, because they are not cutting it any more in a lot of places. This should also save you from doing training again on something you have operated for years, and help you get the job!
I know training departments can get out of control with their document recording, and understandably so at times when the next "new" thing comes in, like the RII's. I believe they are industry standard, but is that nationally? I doubt it, probably a whole new kettle of fish in the West for example. Please leave a comment below if you know.
You could also ask my mate Lisa at Dump Truck Discovery about that one!!  Tell her Mad Mumzie sent you.
When I applied for a new job recently I had to do an on-line personality test.
I flew through the reading comprehension. As I should, because I love to read and write. I guess this is so they can see if you can take in and understand instructions and procedures etc.  The safety and relating to people questions made sense, even though they ask you the same 20 questions in 180 different ways! Basic mechanical questions were fine too. Common sense required you to know how to react to different situations that could unfold on your machine.
However when it came to the engineering side I struggled! Wedges, levers, cogs, weights and angles did my freakin head in. I was running out of time, and guessed the last few because I didn't know if any of my previous answers were even right.
I was frustrated because I did a pre-test, twice, before the real test. I got a couple wrong, but realised why when I saw the correct answers. Some of the questions  in this section were not thrown at me in the pre-test, so be warned.
In one question I spent a while figuring out which direction all the gear cogs of different sizes were pulling and where they would end up, but then there was a weight on the end and they wanted to know if it would go faster or slower…..aaaaahhhh!! or was that the lever one? Clearly not my department. I know some of you reading this have that engineering mentality, but I do not.
Funny thing was they said you would need a pen and paper to help you answer this last section.
I didn't feel the need to use them once, but I did think a beer might help perhaps!
Please be aware of how quickly technology changes. If you stay up to date, you won't end up so far behind and in the deep end when you really need it.
It might not be to apply for a new job.
What about buying your new boat or house?
Enter competitions, catch up with old mates?
Show off your fish on things like Facebook and Instagram?
Legal issues such as divorce or custody proceedings etc?
Maybe you decide to do your supervisor ticket, or become a trainer. Most, if not all mines are run on technology these days. You  will need to know how to input the data they need without taking hours out of your day, struggling with this bloody technology crap!!
Yes I have heard that many times. I could have done what the boss was struggling with in 5 minutes.
I'm only paid to be a bonehead, and was told to go drive my truck…… Righto!
Many times you will need some ability to use technology.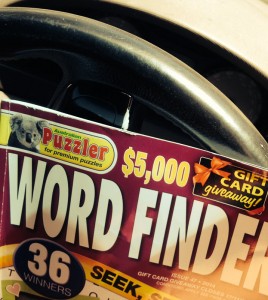 Learning how to work a new device is much better brain therapy than any crossword in my book. Those Sudoku puzzles do my head in, and anything to do with mechanical engineering it now seems!
The word finders are more my style.
Let the kids teach you, so you don't have to buy someone like me a carton.
If you do need to contact someone for help applying for work there are lots of places, online of course. See, there it is again, technology! I am not going to delve into the ins and outs of applying for a job in this blog post. Like I said earlier there is a whole industry around that!
I will share with you some of my research, and links to help you get started if you, or a mate, are looking for work.
Start with your Resume: There are many differing opinions I am noticing on what should and should not be included in a resume. Don't get too cliche and buzz word rich, or is that what the recruiters are looking for? You can decide for your self what you think would be the best, for you. But here are some links and tips of successful resume services I found in my recent research.
Below is a link to the blog post I read on buzzwords that at are killing your resume. Very interesting read. Check it out over at :
I contacted a local resume writer for our area, Belinda Rifai at Successful Resumes  who told me:
" I am currently assisting many clients seeking employment within the mining industry in the local area, interstate and overseas. "
I guess times are getting tougher, and people are looking further afield for work now.
Belinda kindly sent me a couple of pdf's  to share with you. These are quite in depth and great resources to check out. Simply click on the links below.
How to Stand Out From the Crowd
To find out more about the Successful Resume services head to their web site and tell them Mad Mumzie sent you!
http://www.successfulresume.com.au/
You will also find heaps of great tips on the Dump Truck Discovery website. I have recently been chatting to Lisa over in WA and she has her finger on the pulse with heaps of strategies and ideas for getting work.
Quite a few people I know are heading West to see what work is over there. They are beginning to struggle a bit too I think with the price of gold and Iron Ore also dropping. So think carefully before outlaying big money to relocate.
Check out Lisa's site on the link below, and again tell her Mad Mumzie sent you. She's lovely and keen to help out whenever she can.
Register at all the Labour Hire Places.
There really are heaps out there now. Do I list them all here? How about you get your techno on and google something like "labour hire mining" for example? Most of the common ones come up. I may get back to this page and add the ones I know like:
Workpac, Crocksolid, Stellar Recruitment, One Key Resources, Reserve Group, Legra, Skilled, Thiess, Hays.
If you can think of any I have missed who have helped you, please leave a comment and I will add them to the list.
Did I add the link to all of them? Yes, right here: Labour Hire Services Just click on the name and their website will open for you.
Job search places:
Seek seems to have most of the jobs from heaps of different places, register with them, upload your resume (get techno on!) and then you can usually apply direct from that site or the link will take you there. Set up an email job alert so you get the new ones directly to your inbox.
Check them out here: Seek.com.au
Facebook & Twitter for Job Search? You bet!
Facebook pages that share job alerts…this is becoming an awesome way to find and share new jobs.
DIRTLICKERS  Mining jobs and stuff Bowen Basin
Use Your Mates, Family, Network.
On Facebook lately I'm seeing a lot of people commenting on a job link with a persons name added. Doing this will alert them to the job. They may not be interested, but know of someone else who is. This is how social media works…spread the word like this or simply clicking the share button. It's a good idea to have a look at the first yourself, to make sure the application date hasn't closed.
Twitter has a lot of job sharing going on too, and is also real time, like Facebook. Most of the places I have already mentioned also have a twitter handle. You will need to set one up also if you haven't already, it's easy. Just think of one along these lines "@MadMumzie" and be sure to follow me when you sign up.  I love twitter!!
Of course I do share jobs too on my Mad Mumzie Facebook Page. 
However I don't want to just be another job sharer either…"I have s..t to say," cool pictures to share, thought provoking quotes and ideas that I come across to help us get through this Mad life.
Money Matters! Especially if you have been made redundant.
Have you been put off lately, about to be, or know someone who is? Here is a good place with some advice about what to do if you are made redundant. Don't be scared..its the Australian Securities and Investments Commission, but there is some great advice, and I recommend taking the time to check it out.
Bantacs Accounting have heaps of awesome tips and booklets and I also highly recommend checking out their website. Julia Hartman has co-written a book with Noel Whittaker a well known investment and money advisor guru.
Julia is also a regular visitor to our region, with her big van and  3 dogs, helping us miners get our act together. Maybe Julia has even done your tax over the years?   She is always telling me off though!! oopsy.
Note to self- listen to your accountant because they know best.
There are heaps of free booklets on the website, this one is probably the most relevant for this article.
If you would like to share your thoughts, links, ideas or suggestions of issues I have not covered, (I'm sure there is a book just on this subject, this is an overview really.) please leave a comment below.
I would love to hear from you on Facebook and twitter…did I say I love twitter yet?…
Thanks for reading all the way to the end, (who said people can only read 350 words at a time?)
Please continue to dig around (get it?) on my site, and keep coming back because I am only just beginning this journey!
Mad Mumzie,
Mind, Body, Spirit & Money in Mining.