This time of year can bring many challenges and choices. You may be working, traveling, at home with friends and family, alone, or perhaps a combination o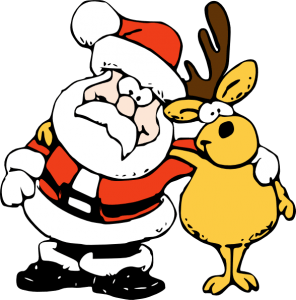 f all these during the "silly season."
Over the years I have worked many Christmas Eve and boxing days, and one Christmas day. Some mines close for a few shifts, some keep going, and others have a skeleton crew, or split the day in half. Recently announced this year one is closing all sites for 3 weeks.
No matter where you find yourself, you can still try to make the most of it.
As an operator in the pit, I always try to make it a little special. Just the act of wrapping some tinsel around the handrail of your truck, flashing earrings and a few little bits of interest can brighten up the shifts over the Christmas season.
It can take the edge off being away from friends and family who you know are enjoying fun, holiday times. It can also cheer those up around you.
I take extra tinsel for the grumpy dozer driver, and decorate the crib room a bit. What about secret Santa? We did that one Christmas Eve and dressed up too! The blokes think you're a bit crazy, but at least it lightens up the mood around the place. In fact some of them turned up with crazy Santa hats at the pre-start meeting.
Early? Late? Celebrate all month!!
I have had a few celebrations that weren't on Christmas day at all. This is quite common, without having to be in the mining industry. Extended families, distance, and only one day to see everyone. When I was a kid, a visit to Nan and Pop's the week before was the tradition for Dad's side of the family, and no one worked away. Do you already spread the Christmas cheer over a few days, or even weeks?
I think it is also important to celebrate on the day, with whoever is around. Many times we have asked other people to join us, and on occasion I too have been invited to share Christmas with others when I have been away from my family.
If you know of someone who is in the same boat, look out for ways to connect on this special day. This can be a lonely, sad time for some. Being asked to hang out with another family, watch the kids play, go to a BBQ on the beach, or have a beer after work at the wet mess (with some crazy woman putting tinsel bracelets on everyone), can be just what the doctor ordered….or perhaps psychiatrist?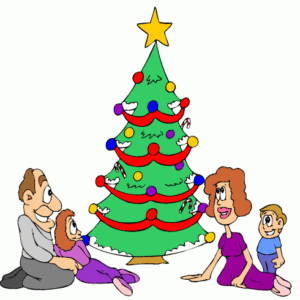 Spread a little extra cheer this year.
I believe family is made up of many people you interact with. Your work mates, neighbours, local shop owners, hardworking community members, the list is endless. Will any of them be alone for Christmas?
Have you ever placed a six pack of beer on the wheelie bin for the guy driving the rubbish truck on Christmas day? They get a pretty good haul and a friendly thank you wave is priceless. Maybe that's worth more than the overtime to some?
One early Christmas with my kids and grandson, whilst on break, was memorable. We opened presents, ate prawns, bon-bons on the table, the whole bit. However my grandson, then about 4 years old said:
"It's not Christmas Nanna. My birthday is on Christmas!!"
You see he was born one magical Christmas day, and knew exactly what day it should be celebrated!!
Celebrate this day your way, have some fun, create traditions and help others to get through this time of the year. The mining community is one big family, help out your mates, their families and kids and treasure each golden moment together.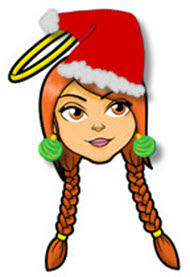 Merry Christmas, and happy new year to everyone.
Please leave a comment to let us all know how you celebrate Christmas whilst living the mining lifestyle.
Mad Mumzie xx
Mind, Body, Spirit and Money in mining, having a little fun along the way!!
Special thanks to http://www.webweaver.nu/clipart/ for the use of their free Clip Art. Think I will be using them a lot more! I hope you like the pics too?