Qld Mining Expo Mackay. Mad Mumzie chats with the Expo Director, Holden's Mining & Resources Manager about their million dollar 4WD concept car followed by Michelle from Redfox Mackay on drones in mining. My offsider takes a spin in a mining dump truck simulator and it catches fire! Also a great chat with 2 future guests from Mining Family Matters and the Mining & Energy Challenge. Learn their answers to questions the media and politicians wouldn't have asked, only Mad Mumzie!

 Robby Clark QME Director 
Australia Pacific International Mining Expo Sydney 2017
Alicia Ranford Mining Family Matters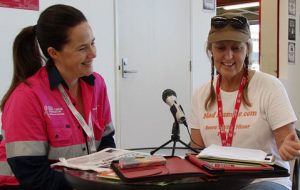 Mining Family Matters Facebook Page
 Paul Barnard


Martin ..Holden National Mining and Resource Manager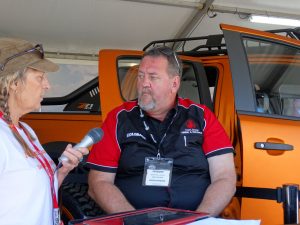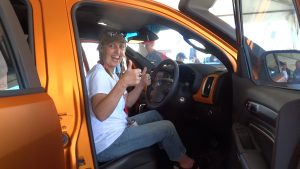 BMA Simulator
Sadly the audio from my mic did not work very well for the interview with this lovely lady following the simulator ride. Operator errror…mine! Mic too far away, lucky I could rescue some audio from the video.

My Lovely off-sider had a tyre fire and more in the simulator!
Michelle….. Redfox Corporation Mackay
Thanks so much to everyone we spoke to on the day sharing our passion for podcasting in general, and of course the Beers With A Miner podcast. Your help by sharing with your mates will help the show's messages go far and wide.
Cheers, MM
To listen to more episodes head to:
If you enjoy the show please head to www.madmumzie.com/itunes to see how to subscribe and leave a rating and review. That way the show's message can be heard by more people.
You can also find the podcast here if you're not an iTunes fan!
Thanks to my "Girlfriend" Cookie for the tunes!
Until next week, stay safe, be real, be special and have fun for we only live once.
Cheers,
Mad Mumzie