What was it like the first time she sat in a huge dump truck? How is night shift? Camp life? Two way radios? Mining lingo and of course…driving the trucks! In this episode we chat again now that Karen has completed 3 shifts and the fun begins. Listen in to hear what it's really like as a newbie on a mine site learning to live the mining lifestyle and your first few shifts as a dump truck operator.
Show Notes:
Part 1 link: From Cleaner to Dump Truck Operator
To listen to more episodes head to:
If you enjoy the show please head to iTunes to subscribe and leave a rating and review. That way the show's message can be heard by more people.
You can also find the podcast here if you're not an iTunes fan……
I would love your thoughts and comments on the show! Please leave a comment here, on iTunes or join the new Beers With A Miner Facebook group  and chat with me!
Thanks to my "Girlfriend" Cookie for the tunes
Until next week, stay safe, be real, be special and have fun for we only live once.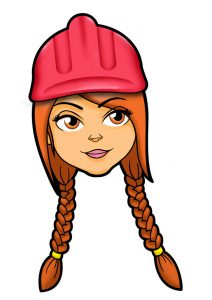 Cheers,
Mad Mumzie
Get Ready To"POUNCE!" Be ahead of the pack with no experience as a Dump Truck Operator. Mad Mumzie is here to help.
Woo Hoo you're in! Thanks for taking the time to join our Pounce Tribe.
Look in your junk mail or inbox for a confirmation email to check that you really are keen, and not just dreaming about that job!
In the meantime take a look around the site. There are plenty of things to dig into....get it? Dig. Mining.....
Cheers,
Mad Mumzie