Do you stay in a "Donga" at camp? They can be cold, sterile and un-inviting. This doesn't help our moods and mindsets, and may contribute to mental health and fatigue issues. Here are 4 tips to help "de-generic" your donga and make it feel more homely…Yes even you blokes can do some of these! A short audio blog with Mad Mumzie's Muzings on why you should bother, and ways to do it. 
Donga:
A donga is the word miners use to describe the rooms we stay in at camp. It has other meanings in the dictionary such as a ravine and strangely a penis! This audio blog is about our rooms. One meaning I did find suggests where Donga actually came from perhaps.
You can look into your self here if you like?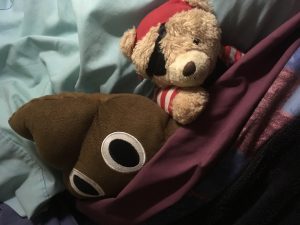 To listen to more episodes head to:
If you enjoy the show please head to www.madmumzie.com/itunes to see how to subscribe and leave a rating and review. That way the show's message can be heard by more people.
You can also find the podcast here if you're not an iTunes fan!
Thanks to my "Girlfriend" Cookie for the tunes!
Until next week, stay safe, be real, be special and have fun for we only live once.
Cheers,
Mad Mumzie
Get Ready To"POUNCE" Be ahead of the pack with no experience as a Dump Truck Operator. Mad Mumzie is here to help.
Woo Hoo you're in! Thanks for taking the time to join our Pounce! Tribe. Stay tuned.
Look in your junk mail or inbox for a confirmation email to check that you really are keen, and not just dreaming about that job!
In the meantime keep digging around. Get it? Dig, mining? Ha ha I crack me up!
Cheers,
Mad Mumzie