Drinking too much? Binge drinking, too often, especially around our loved ones, can make us a pain to be with at times, and oh yeah of course it's not good for you. Please cut us hardworking miners some slack. A few beers on break should be ok…but it's all in the amount and the timing.
SHOW NOTES &Links:
Mackay/Townsville 2nd in Australia on the list of biggest binge drinkers.
 Why do we binge drink?? I can tell you why I do.
We work away from home, our families, living a separate life, with different people and all sorts of issues to deal with. Stay safe, try to keep your job, earn the $$, don't get hurt or sick, especially if you are labour hire. For one reason or another it usually sucks to be here. Most would rather be somewhere else. The excitement builds when days off are getting closer.
We go from saying "How was your break mate?" to "What you doing next break?"
Hump day, only one to go, sports day, we should have started with this one, this is the one we've been waiting for!
The fe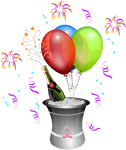 eling we are getting closer to escaping is fantastic. People with "real jobs" only feel that building up to a long weekend or a yearly holiday. Most miners work even time rosters, so each break is like a mini holiday to us. We did it, another block down, now it's time to relax, unwind and reward ourselves for all that effort, and a few ales are usually involved.
Golf, fishing and catching up with mates is on the must do list for many. Even when there is
work to be done it usually involves a drink…phew got the lawns mown, off to the dump, help ol mate shift house-that's a carton, to be shared during the move.
This can be a challenge for the family at home doing normal things like school and tennis practice etc. When the mining partner comes home all woo hoo! lets party, it can take a toll. Why are you going out with your work mates? You have been with them all week! "Yeah but we were working, now we can have some fun!"
Of course gambling, smoking, not eating, over eating, lack of exercise, not being at home and anger issues can make binge drinking cause more problems. I am talking here about a few too many casual beers on break regularly. That in itself constitutes excess drinking, and I am sure plenty of us are guilty of that.
The first time I answered a work health questionnaire I was doing great. Plenty of sleep, active and healthy, non-smoker. Then it came to the drinking section where you write how much and how often you drink. You've done one of those right? Were you honest? Well I was, and the doctor said I needed an intervention!! Why do you drink so much? What is wrong in your life? Are you stressed? Here have anti-depressants instead. No way!
I have a few beers to unwind and relax, de-stress. My mate asked "you didn't tell em the truth did you?' Lesson learned. Note to those of you in that industry, most of us aren't telling you exactly how much we drink. If we did, we would be number one on that list for sure!!
Am I endorsing binge drinking?
No. Do I do it? Hell yes. My halo is crooked remember, but I don't drive over the limit, I do plan ahead, I do drink at home, sometimes alone. I have earned it, I enjoy it and I am on break. Am I an alcoholic? No, because I don't drink on night shift!
Please cut us hardworking miners some slack. However, we all need to be aware that drinking too much, the cliche binge drinking, too often, especially around our loved ones, can make us a pain in the arse to be with at times, and oh yeah of course it's not good for you.
To listen to more episodes head to:
If you enjoy the show please head to www.madmumzie.com/itunes to see how to subscribe and leave a rating and review. That way the show's message can be heard by more people.
You can also find the podcast here if you're not an iTunes fan!
Thanks to my "Girlfriend" Cookie for the tunes!
Until next week, stay safe, be real, be special and have fun for we only live once.
Cheers,
Mad Mumzie